Our Vision
To be the preferred and premier partner of Bio Pharmaceutical and Biotech companies to expedite their drug development programmes.
We ensure to provide accurate results with a high quality service.
Multi-Services Laboratory
Our Therapeutic Expertise
Cellomatics Biosciences have a team of qualified scientists with several years of in vitro bioassay experience. Our strengths therefore lie in our scientific team who are experts in bioassay development and validation. Over the years, we have developed, optimised and validated several clinically relevant in vitro disease models within the therapeutic areas described below.
Cancer is one of the leading cause of worldwide death in recent years.
Cancer is one of the leading cause of worldwide death in recent years.
Immunology is the study of the immune response of a body towards antigens.
A chronic or recurrent inflammatory conditions of the colon and small…
Respiratory diseases have been identified to be an immense health…
The key objective is to identify a novel or a putative therapeutic target…
Drugs research and development cost every year over…
Multiplex immunoassays allow simultaneous detection and quantification of multiple…
We have the capabilities to provide molecular biology based services…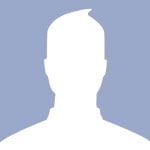 Cellomatics' pro-active approach of generating in vitro assays that they think will add value to their clients' repertoire of assays is innovative and much appreciated. We applaud their effective communication, follow through, and focus on client relationships.